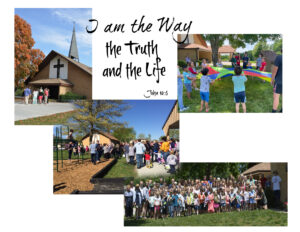 Come Worship with us Sundays at 10:30 a.m!
We would love to see you!
Children's Sunday School & Nursery provided during the 10:30 Morning Worship Service
Service Times
Adult Sunday school is at 9:30 a.m.
Worship services are at 10:30 a.m.
Childrens Sunday school is held during the morning worship service.
Our Pastor Matt Burns
Who We Are
De Soto Baptist Church is a family-oriented church affiliated with the American Baptist Churches of the U.S.A.
More information
Get Involved
Our church is not a place for spectators. It is a place for team members. Whether you are a five-year old child, a ninety-five-year-old grandmother, a busy mom, or a businessman with big responsibilities, we want you to be a part of our vibrant church community. Here is how you can learn, serve, and grow at this church.
Tell Me More
Would you like to receive our newsletter? Click here
Click here for a prayer request.
You found us on the web, now find us here!